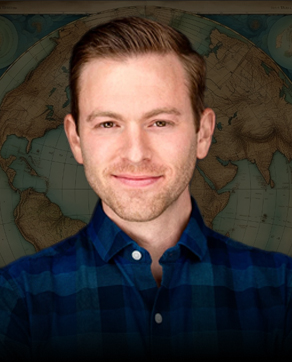 JIMMY CORSETTI
A rising star in the field of alternative research.
TOPIC: A ONCE GLOBAL CIVILIZATION
Jimmy Corsetti is the creator of the popular YouTube channel, 'Bright Insight', which creates thought-provoking video presentations on enthralling topics which include Lost Ancient Civilizations, Conspiracies, and the Cosmos. Jimmy is combining his unique experience as a former corporate fraud investigator to connect dots on these fascinating mysteries. With over 1.5 million subscribers and hundreds of millions of views, Jimmy has become an influential voice in the alternative online media space.